Virtual Event
Measure Soft Skills to Show Your ROL
October 13, 2022 @ 12:00 pm

-

1:00 pm

CDT

Virtual Event

Free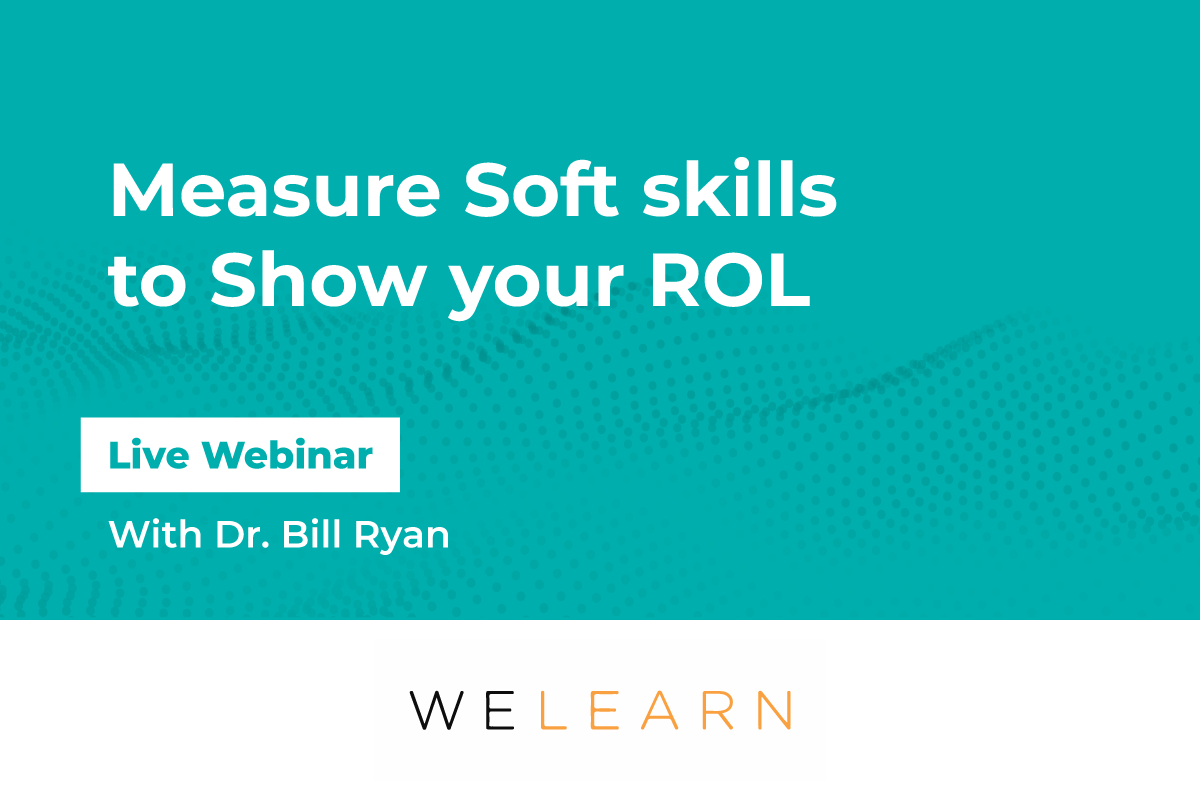 Learning is a strategic business tool and measuring the Return on Learning (ROL) demonstrates the impact L&D has to the organization.  While tracking technical skills by testing and demonstration is tangible it's the high-level soft, or life, skills such as critical thinking, empathy, communication, and an ability to deal with ambiguity that is harder to evaluate and determine the fiscal impact.  If you have found yourself in a situation where a learning solution has been implemented focused on a negative leader that turned into a positive and had someone says it's too bad you can't measure that impact?  You can and should since the solution affects performance and has a measurable impact.  This session will highlight metrics and techniques you can use to evaluate and put a cost on the impact these have on the performance environment within an organization.
More than the traditional ROI where the cost of the expenditure in terms of software, trainers, and tools to create the learning are measured against the return (profit and revenue), ROL measures the cost of the problem and its impact on the organization against the cost of creating and delivering the learning solution. From attrition to leadership communication, you can measure solutions that provide clear and effective impact to business processes and people.  This session will focus on 2-3 case studies that address learning solutions that will be used to generate discussions beyond ROI and then use a free, shared, calculator to generate fiscal results. 
At the completion of this session participants will be able to: 
Describe 3 or more of the lifeskills, detailed in the presentation.

Identify 3 or more of the metrics used to measure lifeskills.

Using the calculator, form a possible ROL value based on case study data.

Describe the value of a ROL brings to a Learning & Development team.
Related Events