8 Reasons Why Podcasting Should be a Part of Your Learning & Development Strategy
Content Development
Doesn't Have to Suck
WeLearn is your end-to-end partner for developing beautiful, engaging, and relevant learning programs enabled by our content development process. We can help you uncover or understand the needs of your audience, to prototype, refine, and build engaging learning experiences, and to measure the impact of your learning programs and leverage those insights to help meet the strategic objectives of your business.
Custom Content Development
Online Courses

Remote Learning

Blended learning

Instructor Led Training

 AR/VR
Instructional Design Support
Instructional Strategy Consulting

Staff Augmentation
Assessment Design & Development
Assessment Strategy Creation

Assessment Development

Badging Strategy
We are on a mission to build better humans through learning,  and while that will include the use of technology, we never lose sight of the humans on the other side of the products and services we deliver.
We
Push the Limits
of What is Possible
Every content development project we undertake begins with the art of the possible. We start by building a deep understanding of your goals, the intended outcomes for your project, and your intended audience.
We do not think in terms of monolithic courses, but rather integrated content assets that make up an overall learning experience. Our Create Services team are well versed in a wide range of content development, including instructor led training, virtual instructor led training, eLearning, blended learning, micro learning, mobile learning, game-based learning, simulation-based learning, and AR/VR. Our mission is to ensure your learners are engaged by the learning we create throughout their learning process.
When we create solutions with our partners, we work to align our course development process with our partners' operating states. We do this because we know no two partners are the same and sometimes our partners will need us to take on more, and sometimes a little less.
We are
Artists and Storytellers
We are creators and makers in the truest sense of the word. WeLearn's Creative Services Team is made up of storytellers, scriptwriters, graphic designers, and coders all disguised as instructional designers and developers. Our central belief is that storytelling is the core of great course creation and that images, visuals, and media are powerful tools in storytelling.
We believe that there is a space beyond clip art and stock photography where the graphicality of content becomes more engaging and learning simply flows.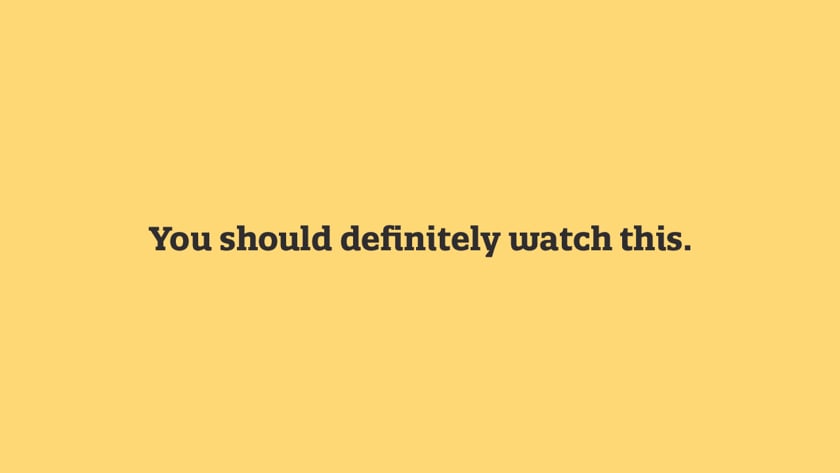 We Make Difficult Concepts
Easy to Understand
We focus on making difficult concepts easier to understand through using comparisons to everyday objects and situations. We weave stories that are relatable to people from all walks of life with a focus on comprehension—never pretension.
We do this because we do not believe in tricking learners into failing. We believe in rigor when it comes to content development, but also recognize that learners come to learning with their own background and their past experiences. We seek to make learning engaging and our evolving content development process makes even the most difficult of concepts accessible to all learners.
We Make Dry Topics
Enjoyable
Dry, boring content—let's face it: we all have it, and it is the killer of a modern learning brand. Our team excels at developing content that is engaging and creative even for the most mundane of topics. Our creative service team can help make your compliance training more compelling or put a pep into that new policy course you dread rolling out.
Learning is Nothing Without
Reinforcment
Learning is not a single event or a single course. It is an ongoing process. We believe that reinforcement and performance support are key elements of everything we do. As part of our content development process, we work to create learning strategies for wrap around learning support and the creation of ancillary learning materials such as job aides, performance missions, coaching guides, or learning communities.
The world is changing and so are we. We are constantly experimenting with new technologies to understand how they impact the work we do with our partners. We believe augmented reality and virtual reality have an emerging importance to what we do. We believe that structures of remote virtual learning will continue to evolve. We believe that technologies of all kinds will be key to providing ongoing performance support and that the use of technology will require a thoughtful consideration of how it is applied.
We are all in this together, and together WeLearn.
Podworks:
End-to-End Podcast Delivery
At WeLearn Learning Services, we believe Sound Strategy is the cornerstone to building a successful learning ecosystem and training brand within your organization.  Audio complements the visual, digital, and traditional assets you're already using and works in-sync with any scope of work, scalable at every level.  PodWorks is an audio-centric service focused on solving business + creative problems for partners looking to bring an audio strategy to their employee engagement and learning ecosystem. PodWorks delivers a tried and tested process + strategy that allows a sonic brand to move efficiently from concept and development, to production and distribution. With ever-more brand saturation in our busy lives, 'Sonic Branding' is the way to set organizations apart. Your sonic brand SHOULD be just as recognizable as any other component of your brand. Is it?

Instant Download
8 Reasons Why Podcasting Should be a Part of Your Learning & Development Strategy
Step 1: Concept & Development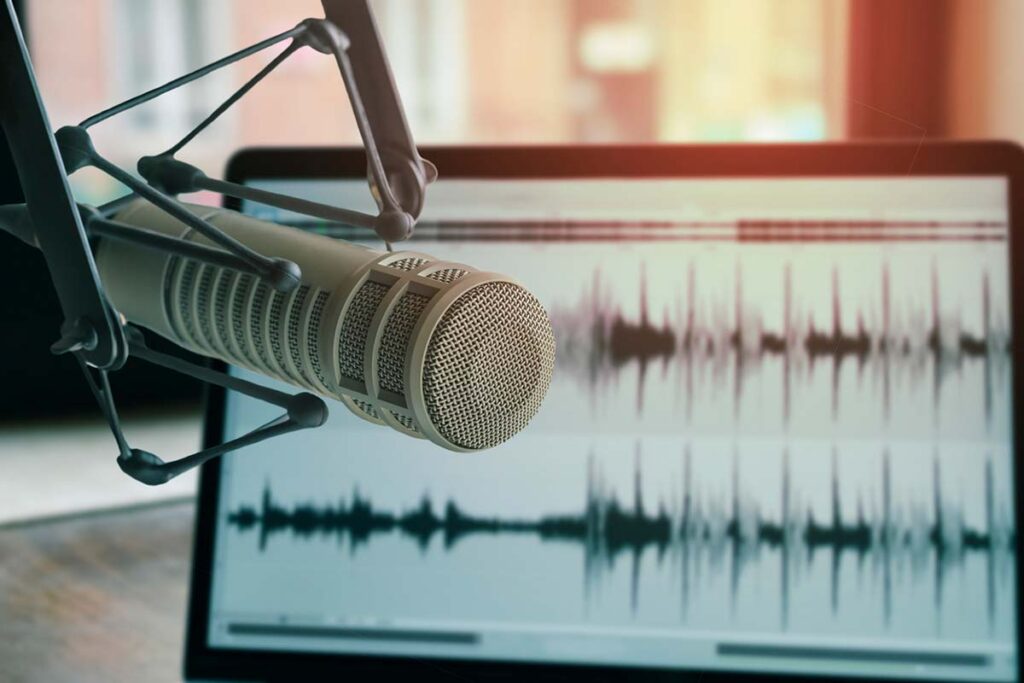 It starts with discovery. PodWorks will help develop, strategize, and brand your audio content. We will create a content and guest strategy, and planning guide. 
Overall audio strategy

Podcast title and cover art

Guest strategy to meet your goals

Everything to get you to launch!
Step 2: Production & Edit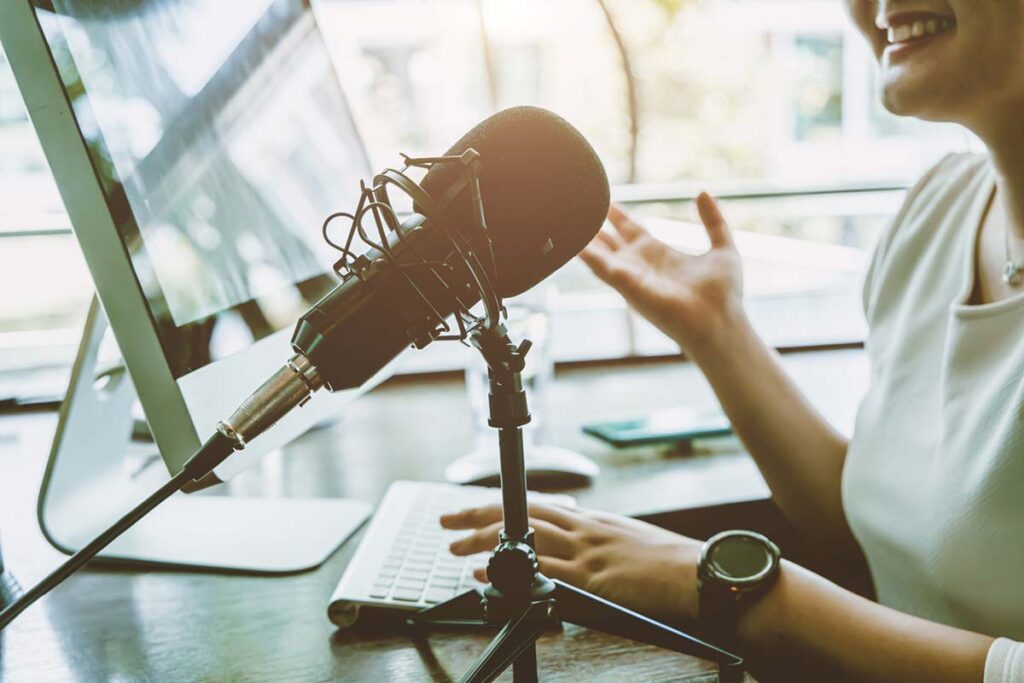 We sew the pieces to help you build and produce the best audio landscape to fit your needs.
Guest prep and coaching

Live production assistance

Optional host/hostess service

Intro, outro music and scripting 

Optional show scripting service

Show description

Copywriting

Post production editing

Addition of Intro/outro bumpers

Removing umms and ahhhs

Integrating interviews and separated segments

Audio quality leveling and enhancements

Episode graphics
Step 3: Strategy & Delivery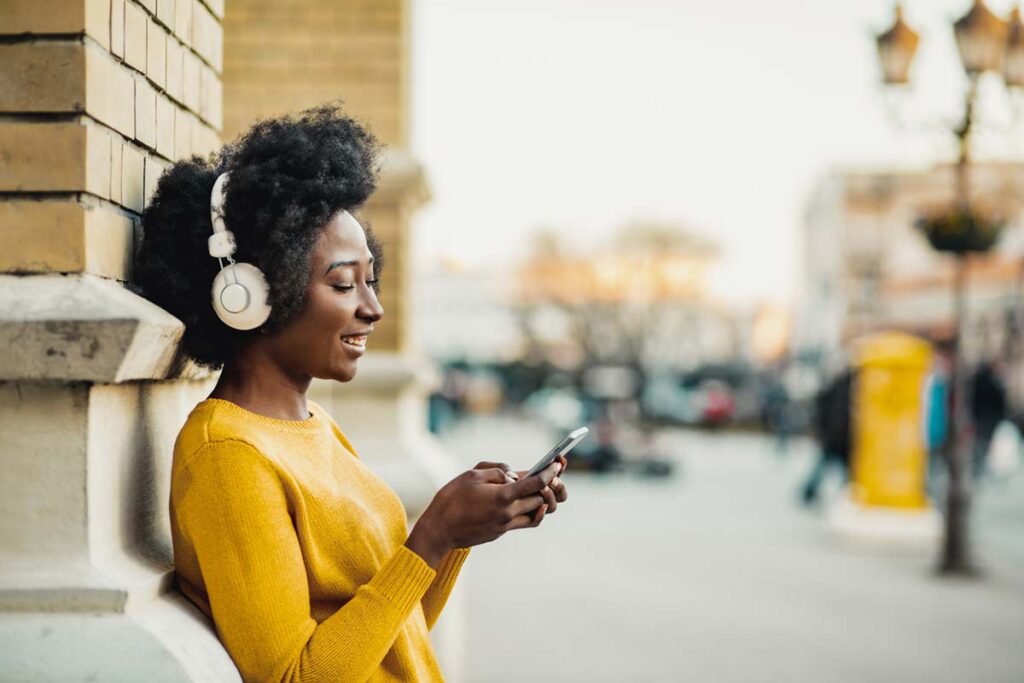 Thoughts about hosting? Social? Programmatic? We don't chance distribution. Our best practices will help ensure your audio and sound is in the right place at the right time.
Unique branded graphic with guest's image

Audiogram for each episode

Final mixed audio file uploaded to identified platform
Our Goal Is to Make You a Self-Sufficient Podcaster. We'll guide every step you take, but we ultimately want to help you find your podcasting independence.
Request a
Free Consultation!
Are you looking to tackle a big challenge or to create good trouble….whether you are looking for a custom course, to enhance your learning brand, or to create a new approach for building talent – we can help. Please fill out the form below and we will be in touch shortly.

WeLearn Learning Services Inc.
8 The Green Ste A
Dover, DE, 19901