Welcome to the Future of Content Development for Your Organization!
Now is the time to strategically design, develop, manage, and maintain your learning programs.
Are you ready to supercharge your learning experience game? We've got just the ticket for you! (And no, its not a subscriotion to a cat video streaming service, though that does sound tempting sometimes...)
At WeLearn, We're All About Taking Your Content to New Heights. We Beleive in the Power of Words To:
WeLearn Has Partnered with Organizations to Develop Content for:
Onboarding Programs
Upskilling/Reskilling
Leadership Development
High-Potential Rotational Programs 
Professional Development Courses
Safety Training
Compliance Training
Sales Training
Academic Curriculum
WeLearn is no stranger to different industries and has developed content for verticals in sectors that include banking/financial, healthcare, education, non-profits, consumer products, and service industries.
"
We needed a partner who really understood
our vision, our culture, and our total voice
Once we had an introductor call

with WeLearn,

I was all in.

"
-Christmas Bacos, Hope for the Day
So, if you're tired of generic learning content that gets lost in the sea of sameness, it's time to jump on board the custom content train with us!

But first, let's address the elephant in the room: Why should you choose WeLearn? Well, let's think about it. (And trust us, we are really good at thinking.)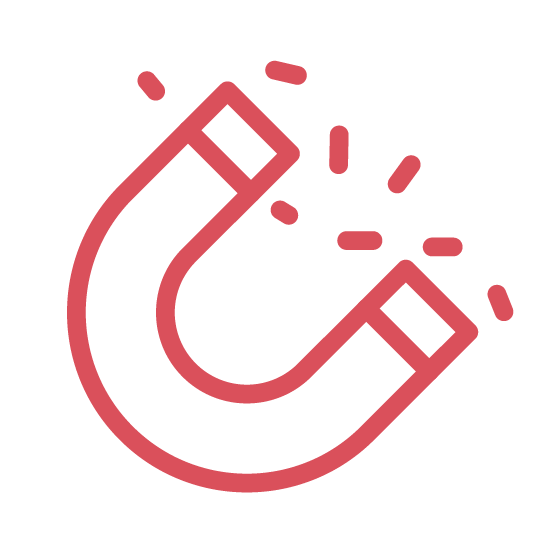 Words, my friend, have been shaping human civilization since, well, forever. From cave paintings to social media updates, we humans have an insatiable need to share stories and information. And in today's digital age, with attention spans shorter than a squirrel's memory, you need content that grabs attention and holds it like a magnet.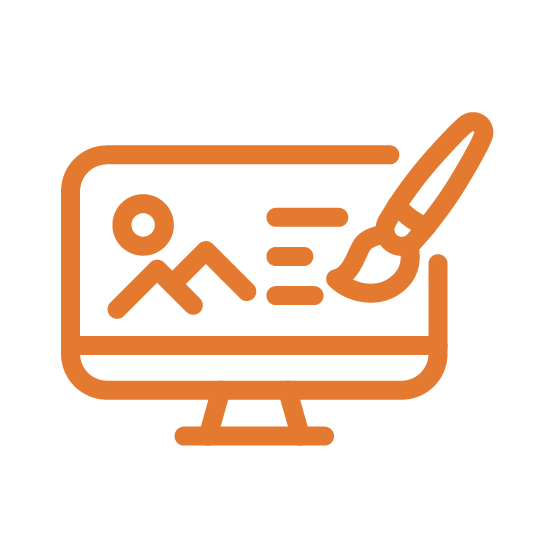 That's where we come in. Our team of talented storytellers, educators, graphic designers, project managers, and learning strategists knows how to craft content that hits all the right buttons with learners (not literally unless you have a magical keyboard). We'll work tirelessly to understand your learner, your organizational objectives, and your desired outcomes. Armed with this knowledge, we'll create tailor-made learning experiences that ignite curiosity, spark engagement, and drive those oh-so-important results.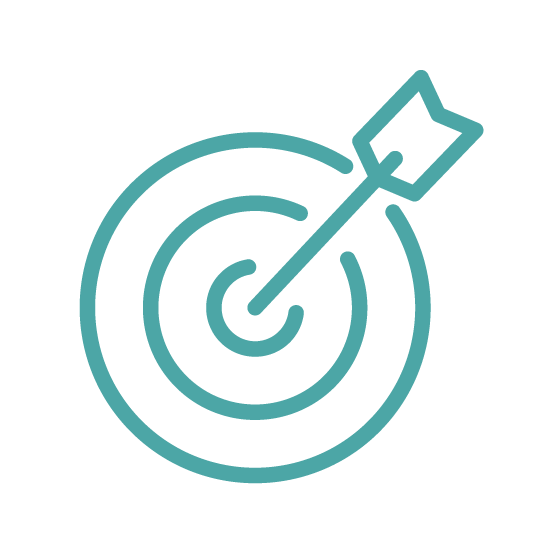 But we don't just stop at creating jaw-dropping learning experiences. Oh no, we go the extra mile (or kilometer, if you prefer metric) to ensure that your content reaches the right people. That is why we ensure that the content we develop can is mobile-first and assessable. Because after all, what good is a masterpiece if no one sees it? (If a tree falls in a forest and nobody tweets about it, did it even happen?)
Want to learn more? Download our free ebook on the Unsuckification of Learning.
Now, I know what you're thinking: "Enough with the words, give me the action!" And trust me, we're all about action here. So, without further ado, here are not one, not two, but three irresistible calls to action

(because why settle for one when you can have three?):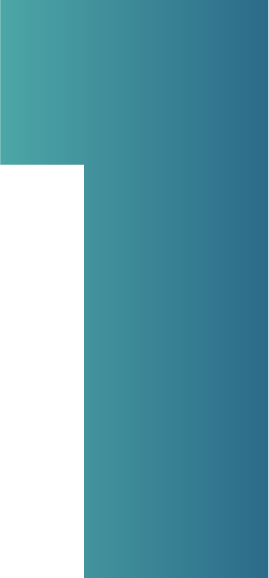 Get a FREE Content Consultation: Click that shiny button below (go on, you know you want to!) and let's chat about your content goals. We'll analyze your current learning or program strategy, brainstorm ideas, and come up with a game plan that will leave your learners clamoring for more.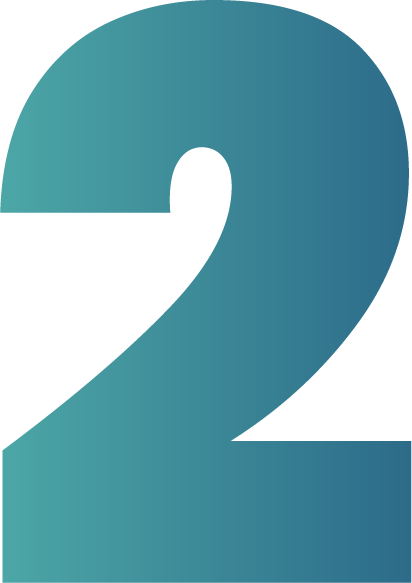 Dive into our Portfolio: Are you the type of person who needs to see it to believe it? Well, we've got you covered. Take a deep dive into our portfolio and see the stunning content we've created for our satisfied clients. Spoiler alert: You might just get inspired (and a tiny bit jealous)!
Join our Content Revolution: Ready to join forces with a learning design and content development dream team? Become part of our content revolution and let's conquer your learning landscape together. Click that button below (it's just screaming for your attention) and let's start creating content that will make waves in your industry.
Alright, friends, the ball is in your court (or court is on your ball, if you prefer a quirky metaphor). Don't let this opportunity slip through your fingers like a wet bar of soap. Take action, seize the moment, and let's create content that is beautiful, modern, relevant, engaging, and impactful.

Remember, great learning content isn't just words on a screen (or slide, or PDF); it's a powerful tool that can transform your business. So, what are you waiting for? Let's make some content magic happen!
Drop us a line and let's create beautiful,
strategic content together.
Podworks: End-to-End Podcast Delivery
At WeLearn Learning Services, we believe Sound Strategy is the cornerstone to building a successful learning ecosystem and training brand within your organization.  Audio complements the visual, digital, and traditional assets you're already using and works in-sync with any scope of work, scalable at every level.  PodWorks is an audio-centric service focused on solving business + creative problems for partners looking to bring an audio strategy to their employee engagement and learning ecosystem. PodWorks delivers a tried and tested process + strategy that allows a sonic brand to move efficiently from concept and development, to production and distribution. With ever-more brand saturation in our busy lives, 'Sonic Branding' is the way to set organizations apart. Your sonic brand SHOULD be just as recognizable as any other component of your brand. Is it?
Now, I know what you're thinking: "Enough with the words, give me the action!" And trust me, we're all about action here. So, without further ado, here are not one, not two, but three irresistible calls to action

(because why settle for one when you can have three?):

Instant Download
8 Reasons Why Podcasting Should be a Part of Your Learning & Development Strategy
Step 1: Concept & Development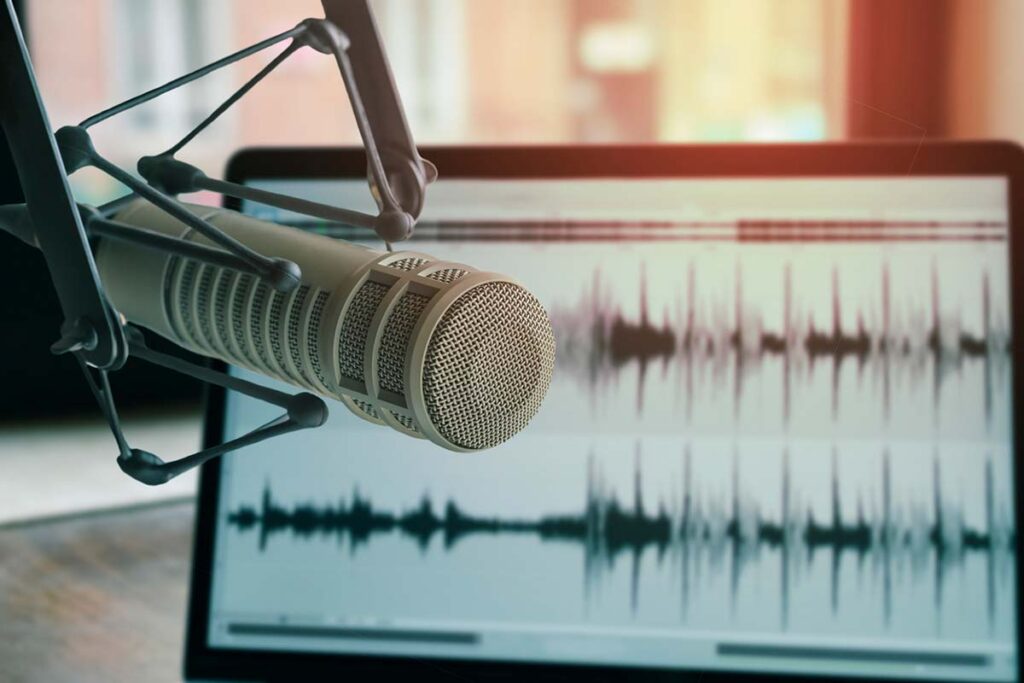 It starts with discovery. PodWorks will help develop, strategize, and brand your audio content. We will create a content and guest strategy, and planning guide. 
Overall audio strategy

Podcast title and cover art

Guest strategy to meet your goals

Everything to get you to launch!
Step 2: Production & Edit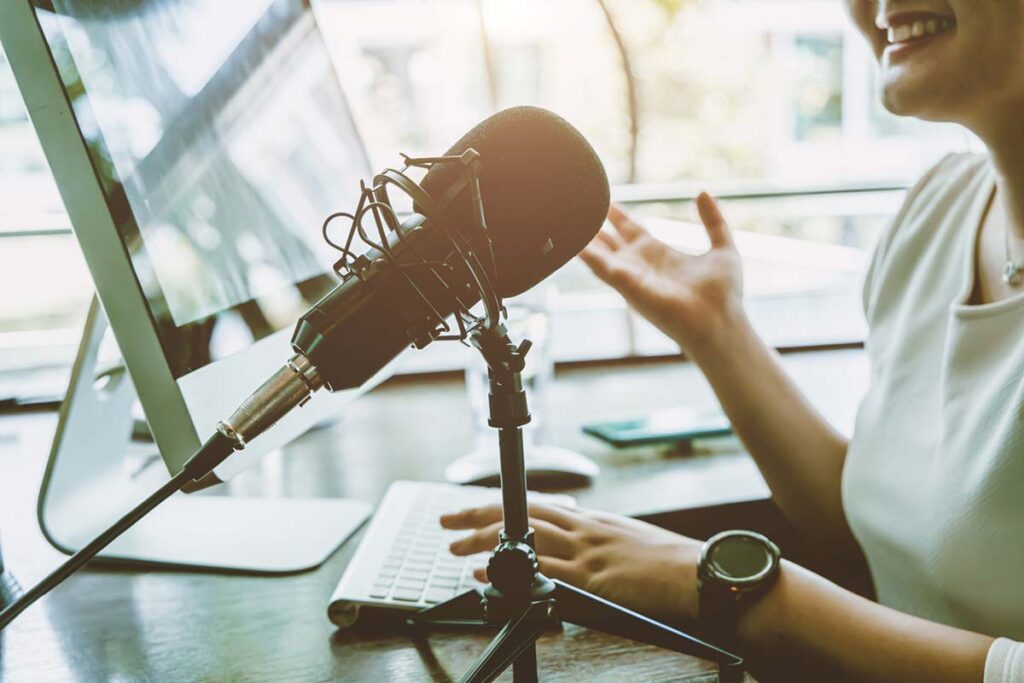 We sew the pieces to help you build and produce the best audio landscape to fit your needs.
Guest prep and coaching

Live production assistance

Optional host/hostess service

Intro, outro music and scripting 

Optional show scripting service

Show description

Copywriting

Post production editing

Addition of Intro/outro bumpers

Removing umms and ahhhs

Integrating interviews and separated segments

Audio quality leveling and enhancements

Episode graphics
Step 3: Strategy & Delivery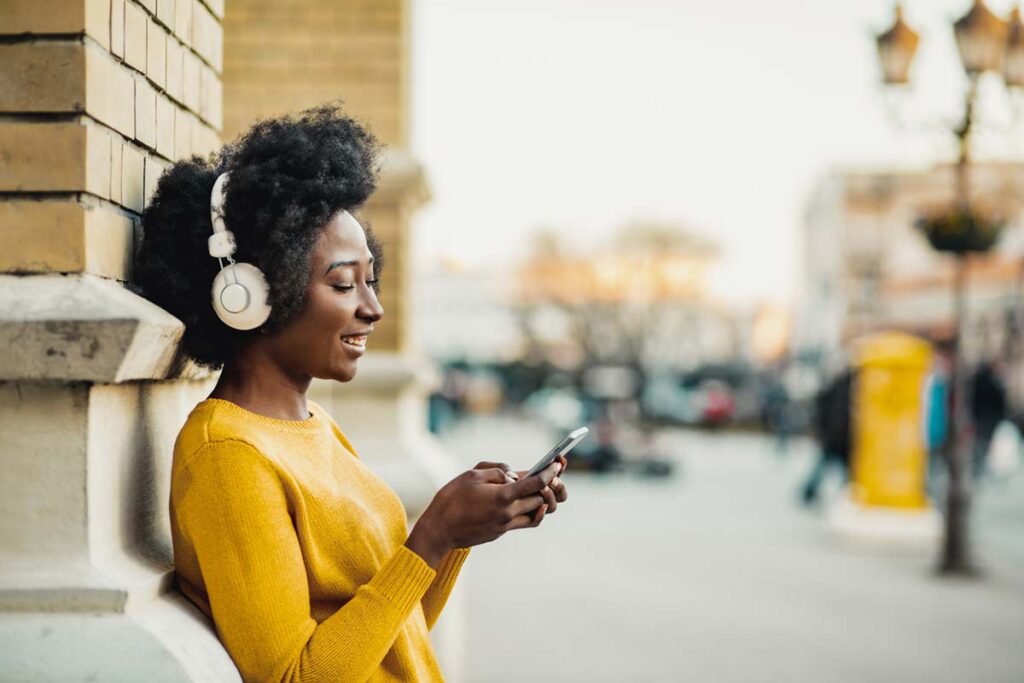 Thoughts about hosting? Social? Programmatic? We don't chance distribution. Our best practices will help ensure your audio and sound is in the right place at the right time.
Unique branded graphic with guest's image

Audiogram for each episode

Final mixed audio file uploaded to identified platform
Our Goal Is to Make You a Self-Sufficient Podcaster. We'll guide every step you take, but we ultimately want to help you find your podcasting independence.