WeLearn is on a mission to help organizations build better humans through learning. We provide a full range of services to assist our partners in building world class learning and a world-class workforce.
We are eliminating "the suck" from learning. We have all experienced sucky learning – and we are on a mission to eradicate it. Whether you need a simple consult, a few designers to join your team, a whole new approach to learning, or something in between, we are here to help.
We are helping organizations tap into their untapped potential by creating new approaches to developing their workforces through reskilling and upskilling programs and building new pipelines for talent.
We are all in this together, and together we learn.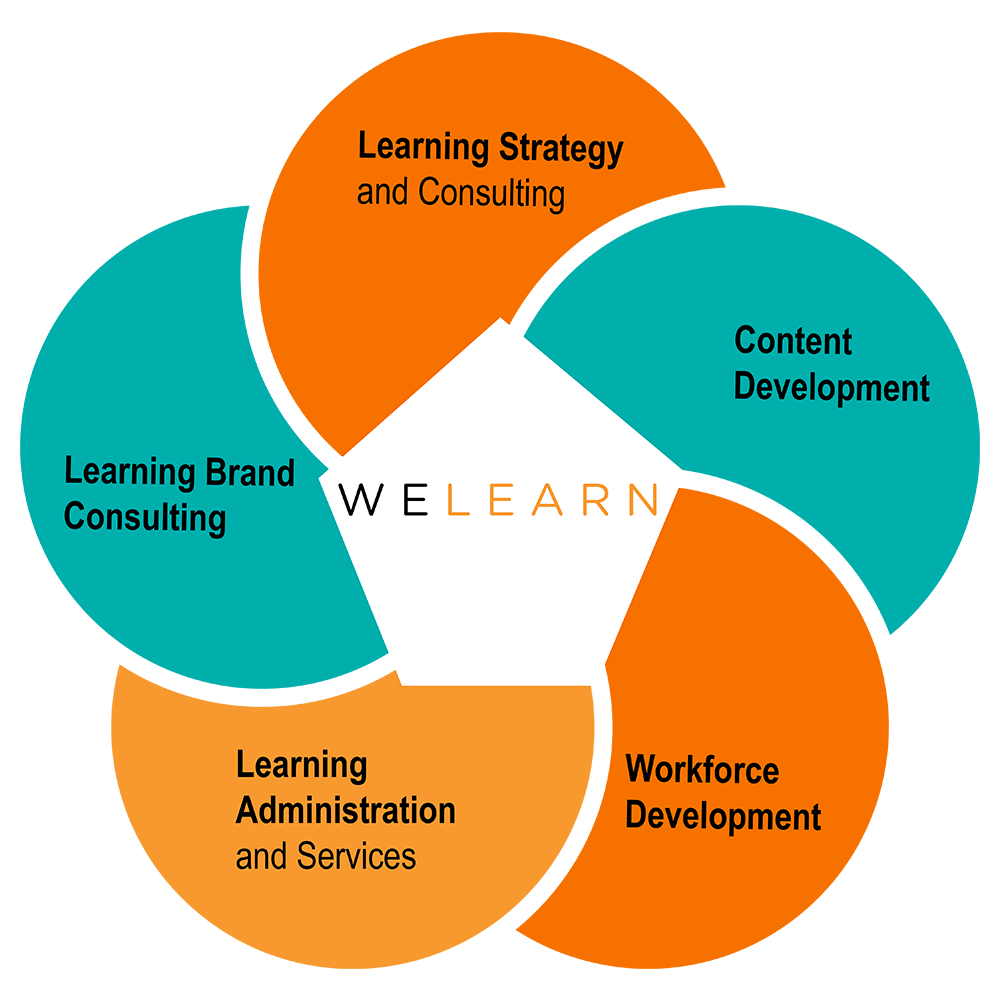 Learning Strategy
How you define your vision is what makes a great strategy. At WeLearn, we help you realize this vision.
Content Development
WeLearn is your end-to-end partner for developing beautiful, engaging, and relevant learning programs enabled by our content development process.
Workforce Develpment
Reskilling, Upskilling,and Outskilling are all important tools in how you develop your workforce. Let us partner with you to scale your workforce and talent development efforts.
Learning Administration
We offer a full-service team to manage your lifelong learning catalog or support your team during peak volume scenarios.
Learning Brand Consulting
Designing your life-long learning brand…. How you portray the culture of your business...
Hover over a topic for more information.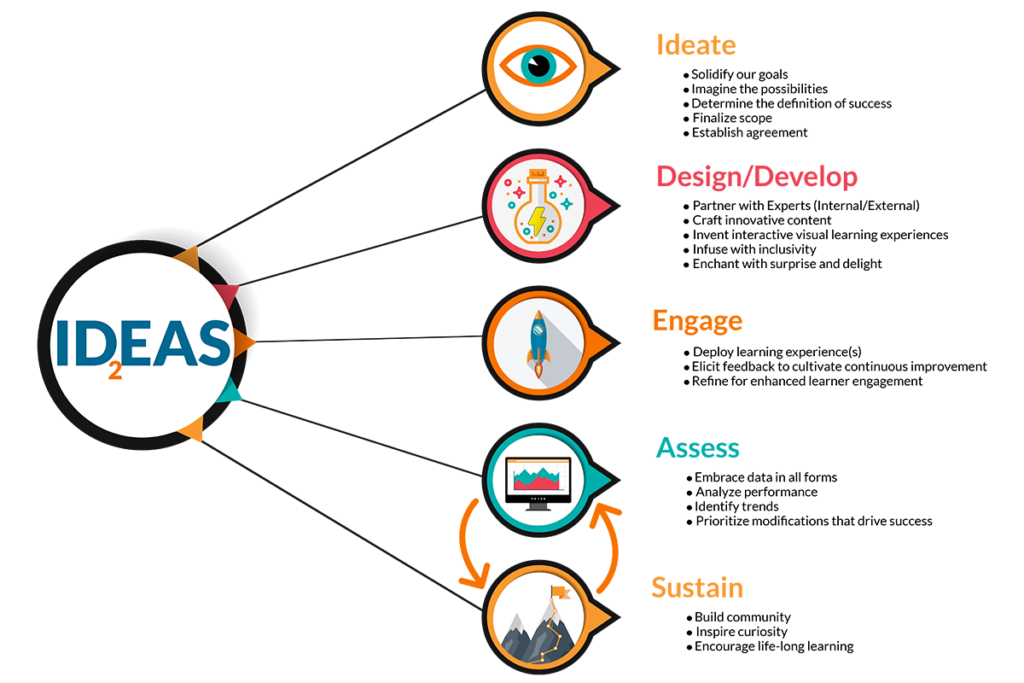 We hope as you get to know us that you will feel the same.
Request a
Free Consultation!
Are you looking to tackle a big challenge or to create good trouble….whether you are looking for a custom course, to enhance your learning brand, or to create a new approach for building talent – we can help. Please fill out the form below and we will be in touch shortly.

8 The Green 
STE A
Dover, DE 19901
c/o WeWork
4753 North Broadway Avenue 
Chicago, IL 6040 
201 Thomas Johnson Drive 
Frederick, MD 21702