Virtual Event
Microlearning: Learning in the Workflow
December 8, 2022 @ 12:00 pm

-

1:00 pm

CST

Virtual Event

Free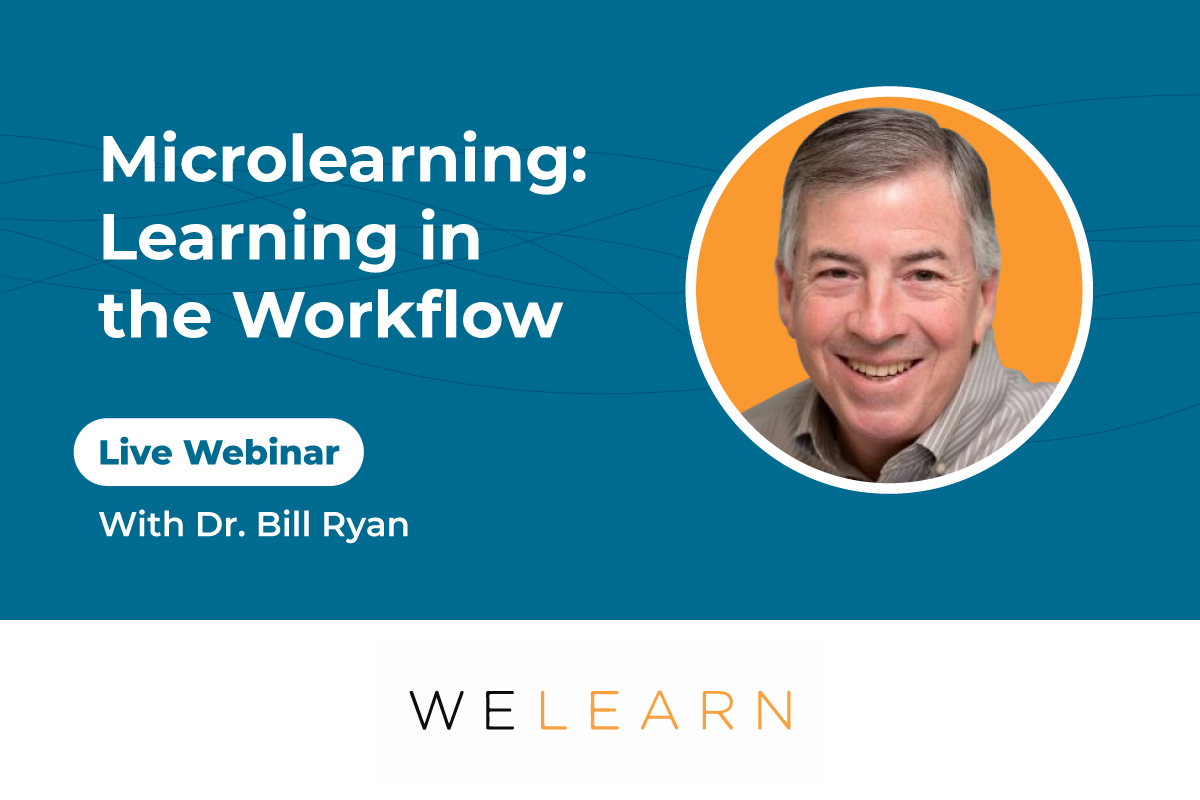 More than chunking content or repurposing videos, microlearning is about supporting people and improving performance. It is about solving problems that get in the way of employee success, microlearning is centered on achieving results at work with a focus on providing solutions to the working learner at the time and place of need now. 
Microlearning is a technique to meet the needs of the working learner who will search and find solutions by themselves because of their immediate need without turning to formal training content and classes.  With the ease of use and pervasiveness of mobile tools the time is right to extend learning into the flow of work at the time and place of need.
This session will focus on how microlearning can be integrated into the learning path an organization uses to develop and train employees.  This technique of learning in the workflow brings content from training, learning lessons, and expert support to enable the individual to identify a solution, apply it, and assess opportunities to coach and learn faster in the context in a fast, effective manner. The session will begin by reviewing 6 techniques and examining in depth each technique and how learning developers can utilize this model with existing content to meet the needs of the business in a timely fashion.  
This session will examine and discuss different strategies and options that are available to utilizing learning as a process for performance success with mobility and access key to use in a matrixed and blended fashion.  Finally, we will examine when microlearning is an appropriate solution to meet the business and performance needs of the individual.