All content is also available as a comprehensive, cost-effective microlearning catalog of over 3,000 eLearning titles. Our employer partners offer Course Pass™ as an employee benefit to ensure your team stays sharp and has the opportunity to advance within your organization. We also have the ability to support Course Pass™ as a low-cost education and career discovery tool for institutions to offer a modern, subscription-based product that can bring more students into the fold. Course Pass™ can work in a variety of different ways for any organization looking to build their team and drive more enrollments. With every title in the Course Pass™ catalog, learners have access to an in-depth microlearning experience available any time, on any device, right at their fingertips wherever they happen to be.
Over 3,000 Titles
This is the largest catalog of eLearning content anywhere. From healthcare and IT, to business, law and other fascinating disciplines – with this many options, the possibilities are endless!
TIP: Learners can calculate just how many options there are if they work through the Statistics series.
Online Labs & Simulations
It doesn't get more futuristic than this. Let Learners step into a virtual auto shop or flip the switch in the online electrical lab.
TIP: Maybe not quite the flux capacitor, but Learners can do some pretty cool stuff in our Welding, Diesel, and HVAC Tech courses.
24×7 Learner Support
Your Learners' success is our success. If you need any help along the way, our support team is at the ready to assist.
TIP: Our broad suite of Business & Management courses explain why we're so customer-focused.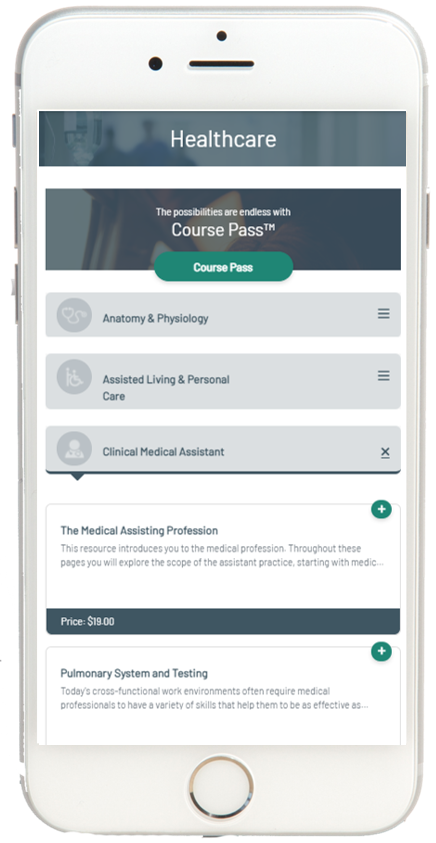 Short-Form Content
All of these titles were designed to be completed in about an hour. They're perfect to add together in a series or mix and match topics.
TIP: If you're curious how our instructional designers made this happen, check out our Online Education Design series.
It's all Mobile-Ready
Everything is at your learners' fingertips with responsive content you can access on your laptop, tablet or phone.
TIP: To find out how our design geniuses developed this magical experience, pick up responsive design and HTML with our Web Developer series.
Let Learners Chart their Path
Learners can explore any number or in-demand careers or just brush up on a few new skills to add to their toolkit. Whatever you're learners need, we've got you covered.
TIP: To learn about other great Explorers, open up our History courses.
Request a
Free Consultation!
Are you looking to tackle a big challenge or to create good trouble….whether you are looking for a custom course, to enhance your learning brand, or to create a new approach for building talent – we can help. Please fill out the form below and we will be in touch shortly.

WeLearn Learning Services Inc.
8 The Green Ste A
Dover, DE, 19901