Add a header to begin generating the table of contents
Corporate learning and development are essential for any organization that wants to stay competitive in today's ever-changing business environment. 
This industry is expected to be worth $50 billion by 2026.
Many companies use eLearning for various purposes, but data shows that the most popular use is filling gaps in employee knowledge. 
With the right Learning and Development (L&D) initiatives, businesses can keep up with the latest trends, technology, and knowledge. 
In fact, it's often said that a company without L&D is like a car without fuel – it can't go anywhere. 
And yet, many companies struggle to create a strong L&D program due to the complex and varied factors that contribute to its success. 
The L&D Function In Transition
As a company, it's your responsibility to ensure that your employees have the skills and knowledge they need to do their jobs effectively. 
Well-planned corporate learning strategies will help you identify and understand your corporate learning and development needs, formulate effective training programs, and evaluate the results of those programs.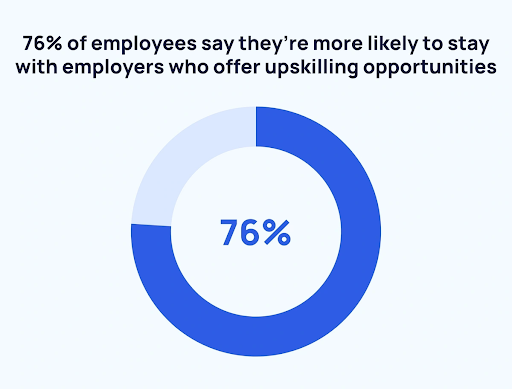 Strategic Initiatives That Support Capability Building
At its core, an effective L&D agenda consists of goals and objectives that support the development of employees and align with the overall corporate learning strategy.
This ensures that employees are knowledgeable and skilled in areas that are beneficial to the organization and that initiatives are in line with the company's goals.
An established L&D agenda should include initiatives that focus on developing both individual and team capabilities. This could include formal classroom-based training, on-the-job development, online and blended learning, and executive coaching. 
That's how organizations can ensure that their employees are knowledgeable and skilled in the areas that are beneficial to the organization and that initiatives are in line with the company's goals and objectives. 
This will help organizations build a strong and capable workforce that can drive the success of the organization.
Focusing On Outcomes-Based Metrics
By focusing on outcomes-based metrics regarding learning and development, high-performing institutions can ensure that they are making the most of their resources and achieving their corporate learning and development goals. 
As such, organizations should invest in learning and development initiatives that help to improve individual performance, employee engagement, team effectiveness, and business-process improvement. 
Impact on Individual Performance: One of the most important factors in determining the success of a corporate L&D program is its impact on individual performance. This can be measured in terms of increased productivity, better morale, or increased knowledge. 
Employee Engagement:  This term refers to employees' level of enthusiasm and commitment towards their work duties and their company as a whole. To achieve high levels of employee engagement, your programs must be designed with input from employees themselves. Additionally, through learning and development initiatives, organizations can create a culture of continuous learning and improvement, which will help to motivate employees and keep them engaged. 
Team Effectiveness: A successful corporate L&D program must also ensure that team effectiveness is improved. This refers to the ability of teams to work together effectively and share information effectively so that tasks can be completed as planned. As teams work together more effectively, they can come up with new and innovative ideas that can help to improve the overall business process.
Business Process Improvement: A key part of this is learning and development initiatives that can help employees to become more efficient and effective at their job. Additionally, through corporate learning and development, businesses can learn new techniques and strategies that can help to optimize their operations. This can make processes more efficient and cost-effective while also helping to make the organization more competitive.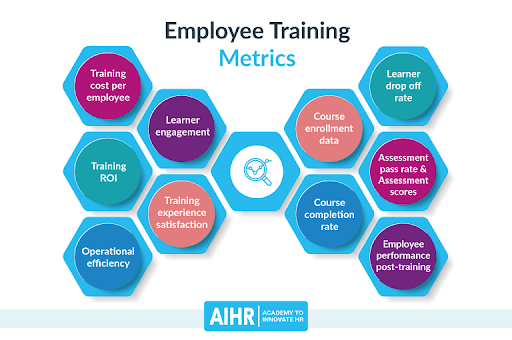 Enabling L&D With Technology
Just-in-time learning is a key approach for organizations and individuals to remain agile and responsive in a continuously changing and fast-paced business environment. 
With the help of technology platforms and applications, just-in-time learning has become an effective and efficient way to acquire knowledge and skills.
Technology platforms and applications have revolutionized the way we learn by making learning more accessible, engaging, and effective. 
After all, employee training costs businesses an average of $1,308 per year, and technology can help bring that number down.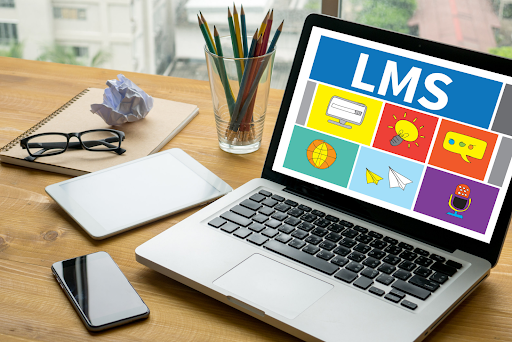 To Sum Things Up
In conclusion, corporate learning strategies and strong L&D initiatives should focus on three core aspects: developing strategic initiatives that support capability building, outcomes-based metrics, and utilizing technology to enable L&D. 
When implemented in a comprehensive way, these factors can create a learning environment that is beneficial to both the organization and its employees.