What is the power of an idea? Ideas have the power to transform the world – they can make the way we work better. An idea can change the way in which we build our learning content, change the way we recruit new talent or change the way we invest in our employees and their development. 
Big or small, we believe that ideas are transformative, and they are the spark – the catalyst of change, innovation, and advancement. When we work with an organization, we believe that it is our collective engagement that allows us to identify the best ideas for how to meet a challenge, solve a problem or drive change. We also know as good partners; our job is to help the organizations we work with to bring ideas to life and for that reason, we have built our ID2EAS Model. 
A mind that is stretched to a new idea never returns to its original dimension
– Oliver Wendall Holmes Sr. 
The ID2EAS Model is our way of working with our partners to bring the most creative solutions and approaches to talent and learning to the forefront.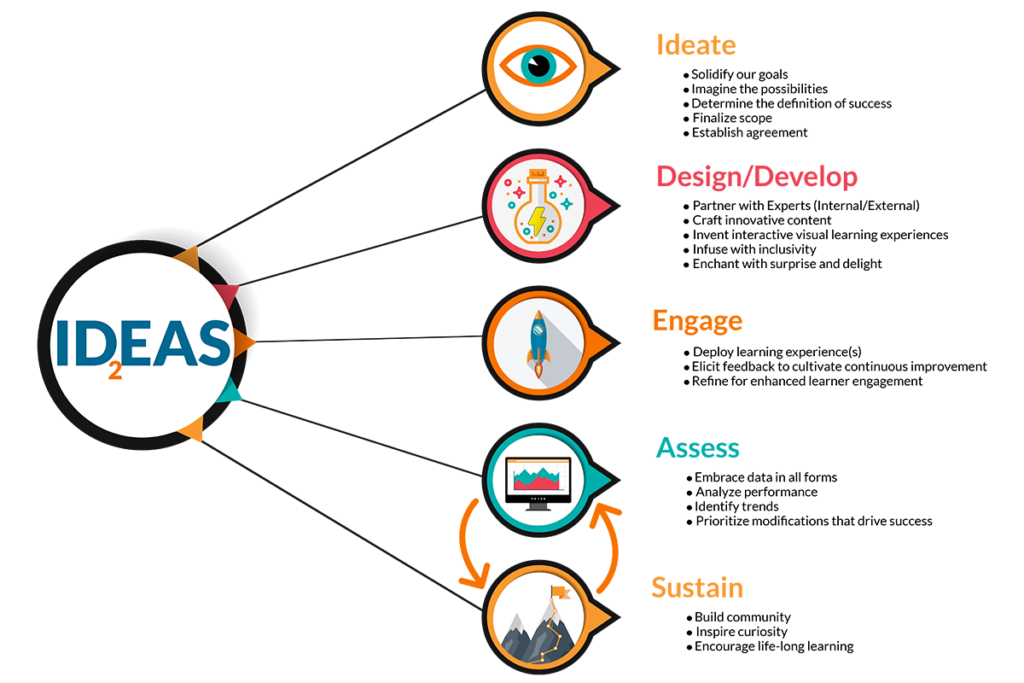 Our model – whether we are consulting on a learning strategy, building learning experiences, supporting upskilling or reskilling programs, or helping to select and implement a new learning technology – is applied to each of our client engagements and enables us to ensure that the solutions we build are impactful, scalable, and sustainable. 
If you are looking for a fresh perspective on a challenge or looking for the right partner for that big audacious initiative – let's talk – and bounce some ID2EAS off of each other. 
We are all in this together, and together, we learn.